---

---
Animal health professionals supported
---
Livestock keepers gained access to animal health services
---
---
Women improved their professional and/or life skills through empowerment, capacity building or income generating activities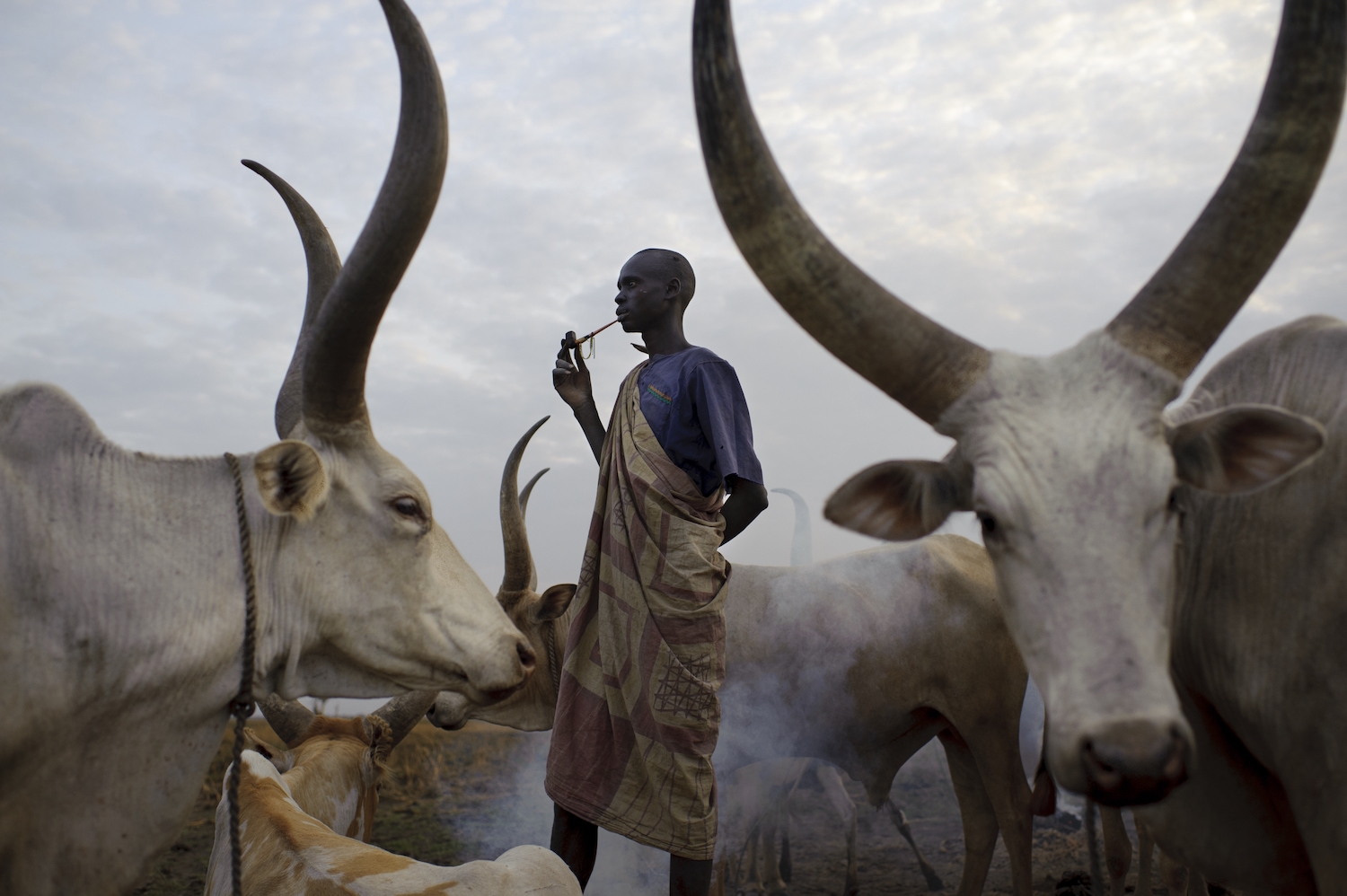 South Sudan is the newest country in Africa: formerly part of Sudan, the republic of South Sudan was founded in 2011.  The country faces the dual challenge of dealing with the effects of more than 50 years of conflict and huge development needs.
Although the recently revitalised peace process promises new opportunities, the cumulative effects of years of conflict, violence and destroyed livelihoods have left more than 7 million people (about two thirds of the population) in dire need of humanitarian assistance and protection. While the situation is no longer escalating at a rapid pace, the country remains in the grip of a serious humanitarian crisis. The security situation remains volatile and more than 6 million people face severe food shortages. This man-made crisis has far-reaching consequences for neighbouring countries, where 2.2 million South Sudanese have taken refuge. This mainly refers to Uganda, Kenya and Ethiopia.
Livestock farming is the main pillar of livelihood and it plays an important socio-economic role. Nonetheless, both agriculture and livestock are affected by armed conflicts.
VSF Germany and VSF Suisse operate in different locations across the country: the Greater Bahr el Ghazal (Lakes, Warrap, Northern and Western Bahr el Ghazal), Greater Upper Nile States (Upper Nile, Jonglei and Unity), and Pibor.
What we do:
Provision of veterinarian assistance, including vaccination and treatment campaigns, training of Community-based Animal Health Workers (CAHWs), establishment of veterinary drugs supply systems and disease surveillance and reporting systems.
Establishment of Pastoral Field School and Farmers Field School.
Rehabilitation of water points and barrages.
Support to the socio-economic reintegration of child soldiers and children affected by the conflict and their families.
Support to local farmers (internally displaced people, returnees and host communities) to improve food production through adoption of climate-sensitive agricultural practices.
Development of multi-purpose ponds to serve for irrigation, water for livestock and as source of fish.
Distribution of fishing and vegetable kits to vulnerable households.
Increase access to local market through micro credit facilities and Village Community Banking (VICOBA).