Presence in the country:
» AVSF
---

---
Livestock keepers gained access to animal health services
---
---
Women improved their professional and/or life skills through empowerment, capacity building or income generating activities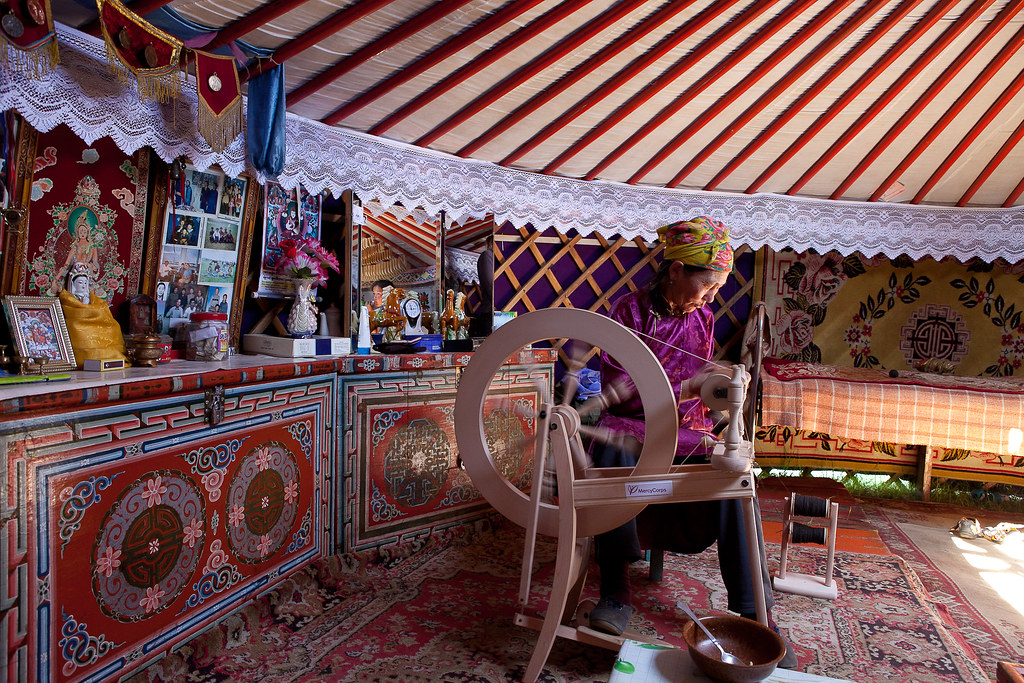 Twenty years after ending their ties with the USSR, Mongolia is experiencing strong economic growth due to a recent mining boom. In Mongolia, whose population density is the lowest in the entire world, there are major differences between the modern urban areas and the rural way of life, traditionally characterized by extensive nomadic livestock farming.
Mongolian livestock keepers are seeking to keep alive the nomadic way of life and its socio-cultural practices, which allows to adapt to the harsh environment while maintaining livestock productive and sustaining families' economy. However, the survival of this practice is threatened by the many upheavals that the country is currently experiencing. Livestock keepers have a hard time selling their products at fair prices, which push them to increase the size of their herds. This puts at stake the equilibrium between livestock and natural resources, leading to severe pasture degradation, a phenomenon that is then exacerbated by the effects of climate change.
AVSF is active in the Arkhangaï and Bayankhongor provinces and in the Gobi Desert.
What we do:
Promoting sustainable management practices of pasture and water resources.
Increasing the resilience of livestock keepers faced with climate variability and risks.
Improving animal health systems and livestock farming practices to increase productivity.
Developing value chains for high-quality animal products on the national (meat and milk) and international (yak fibre and cashmere) markets.