---

---
Animal health professionals supported
---
Livestock keepers gained access to animal health services
---
---
Women improved their professional and/or life skills through empowerment, capacity building or income generating activities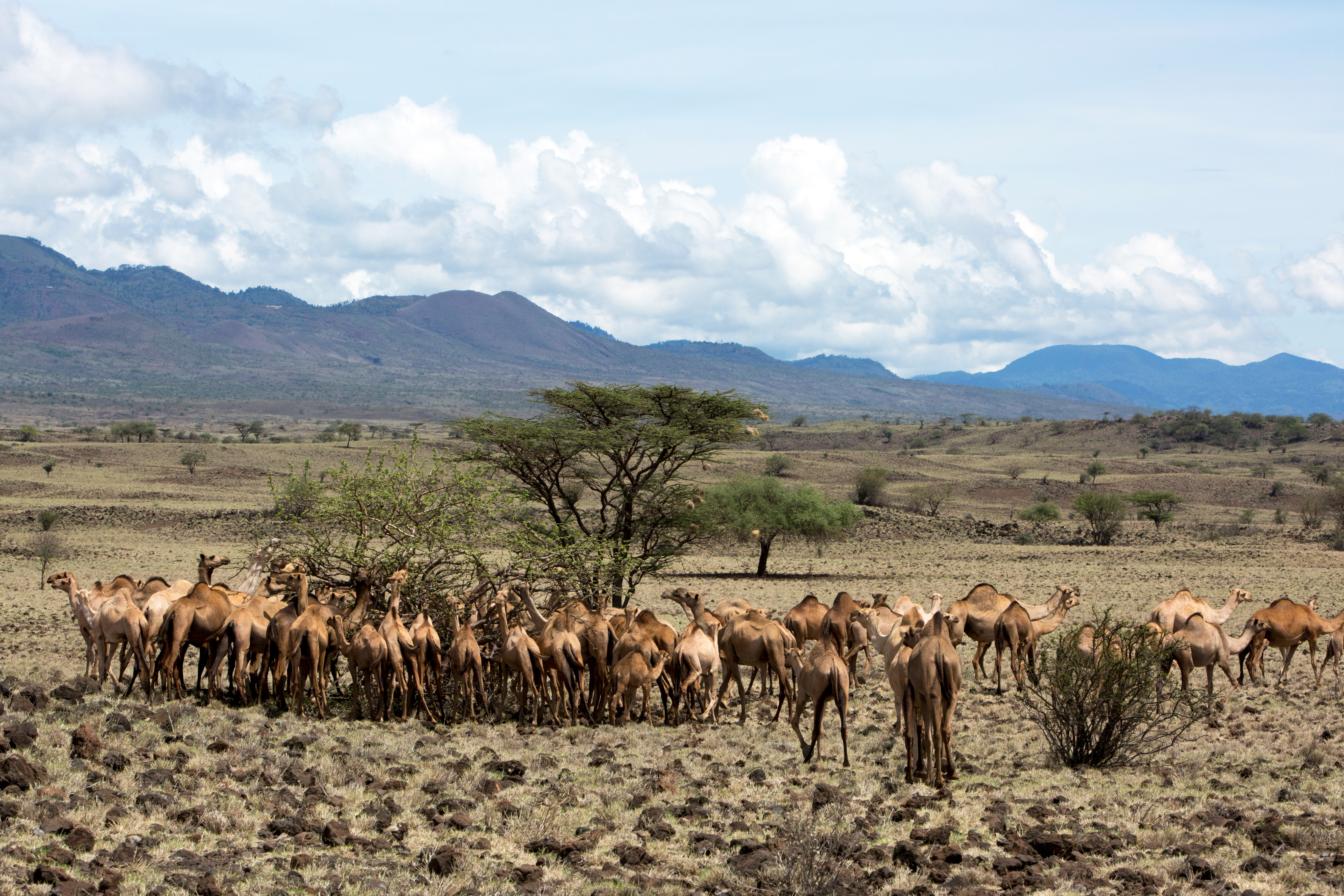 Kenya's dry land areas (also called ASAL, arid and semi arid lands) cover more than 80% of the country. They are mainly found along the Northern Rift Valley and are home to around 4 million pastoralists who make up more than 10% of the country's population.
Severely affected by the recurrent droughts that are striking in the entire Horn of Africa, Kenya is facing an escalation of food insecurity, which already threatens the life of 1.3 million people.
VSF Germany supports pastoral communities in northern Kenya (Marsabit, Turkana, Samburu and Mandera counties) and VSF Suisse works mainly in Isiolo county with camel keepers.
Kenya is also one of the countries where VWB/VSF Canada sends volunteers through their "Volunteers for Healthy Animals and Healthy Communities" project, to reinforce the capacities of local partner organizations.
What we do:
Delivering humanitarian and resilience building interventions, including: emergency food aid and veterinary services, community-managed disaster risk reduction, holistic natural resource management, pastoral field schools and 'Do No Harm' principles, promotion of livelihood diversification to improve food and nutrition security to enhance resilience to drought.
Supporting a gradual shift from cattle rearing to camels in Isiolo county, and providing communities with solid training in camel keeping, milk hygiene and processing.
Supporting the development of camel milk value chain.
Developing a ICT-based system for livestock disease surveillance and reporting.
Controling rabies in Narok and Marsabit counties and in Nairobi.