Presence in the country:
» AVSF
---
---
Animal health professionals supported
---
Livestock keepers gained access to animal health services
---
---
---
Women improved their professional and/or life skills through empowerment, capacity building or income generating activities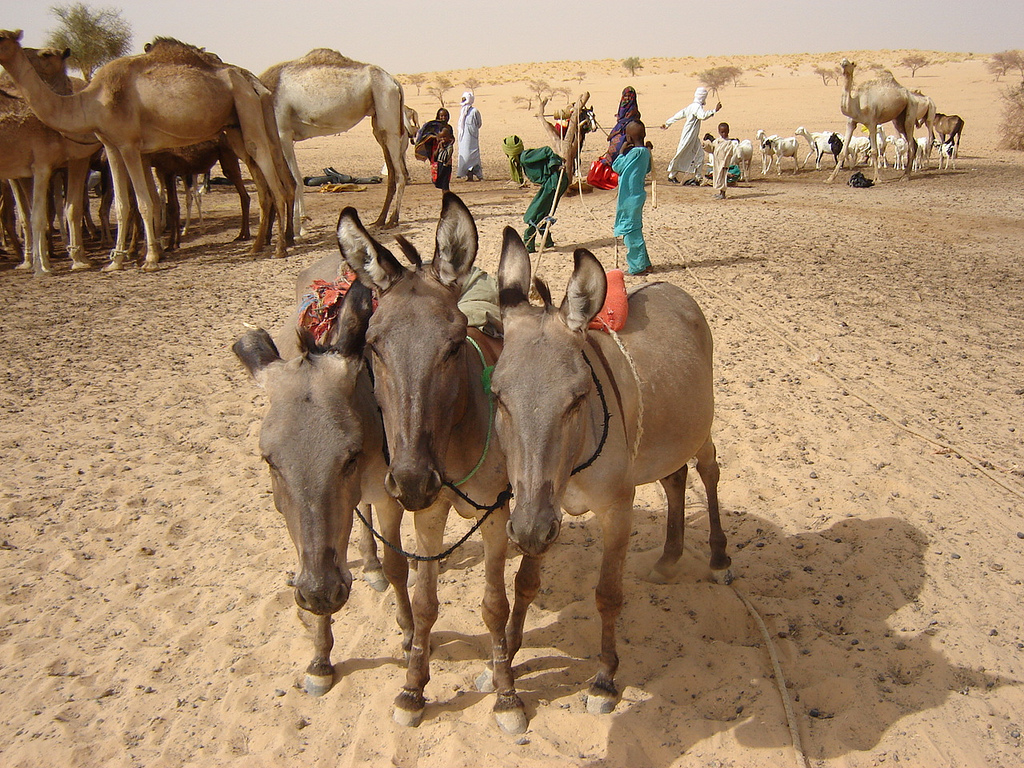 With 1.24 million km², the republic of Mali is one the biggest countries in Africa, with 17.6 million inhabitants. The infant mortality rate is 77.6 deaths per 1000 births and 44% of the population live below the poverty threshold.
The vast majority of the population lives in rural areas, and 80% of Mali's inhabitants depend on livestock. However,  due to lack of infrastructure and poor veterinary service delivery, animal health and production remains weak, and livestock keepers lack of opportunities to develop value chains for meat, milk and leather. As result, animals are mainly sold alive, and the farmers get little added value from sales of animal products.
Adding to the economic difficulties, instability has increased during the past few years, especially in the North. Inhabitants of the northern regions are fleeing to the south or to neighbouring countries in order to escape from insecurity.
What we do:
Assisting livestock keepers' organizations and local authorities in designing and implementing concerted plans for pastoral development: pastoral water use, securing transhumance routes, regenerating fodder resources, creating cattle markets.
Supporting local cooperatives that provide dairy products to the market by improving hygiene during milking and animal health, and developing milk collecting points, mini-dairies and selling points in the city.
Improving animal (poultry farming, milking stables, etc.), plant, and grain (fonio, rice, etc.) production and assisting in the creation of more than 170 cooperatives for the use of agricultural equipment (small motorized equipment and equipment for hitching to animals).
Reducing greenhouse-gas emissions by building bio-digesters.
Post-emergency programs: rehabilitation of water points and wells, food aid, securing agricultural harvests.
Providing mobile animal and human health services in Northern Mali.