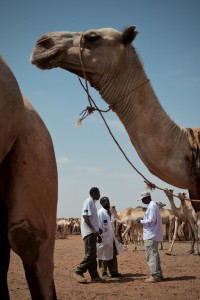 We are very pleased to announce that VSF International has signed a partnership agreement with the World Organisation for Animal Health (OIE) on Monday 4 January 2021.
This intergovernmental agency is responsible for improving animal health worldwide. It is recognised as a reference organisation by the World Trade Organisation (WTO) and in 2018 will have a total of 182 member countries.
Together, we will work on the training of animal health workers and the collection and sharing of data on infectious diseases and antibiotic resistance.