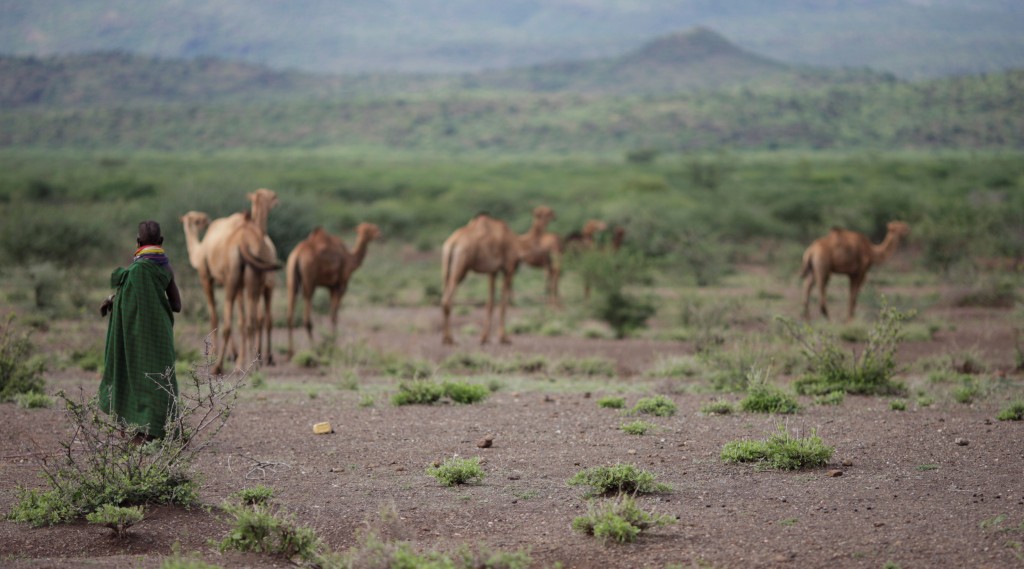 In September 2015 a consortium composed by 5 members of VSF International (AVSF, VSF-Belgium, SIVtro-VSF Italy, VSF Germany and VSF Justicia Alimentaria Global) started a new project to organise regional consultations with pastoralists and livestock breeders' organisations, in order to promote better tailored policies and practices. The project, co-financed by the International Fund for Agricultural Development (IFAD) will run for 18 months, and will entail activities in Africa, Asia and Latin America.
WHY?
It is estimated that today nearly 200 million [1] mobile pastoralists around the world generate food and incomes for their communities, and contribute to biodiversity conservation and to climate change mitigation. Pastoral systems are sustainable low-input systems that are extremely adaptable to the particular environment and to the specific socioeconomic conditions. Yet, pastoral communities are often marginalized, lacking political recognition and proper political and institutional support. As a result, they are often confronted with difficult access to natural resources and with insecure land and water tenure rights, which in some cases can cause conflicts. In addition people in pastoral areas often lack proper infrastructure, they have limited access to markets and basic services generally remains scant and distant. Despite efforts made in recent years by researchers, civil society and development practitioners, the gap between policymakers and pastoralists remains.
Our project, therefore, builds on existing initiatives and tries to close this gap by producing practical recommendations for effective policies and programmes, and strengthening the advocacy potential of local CSOs and their networks. A stronger participation to policymaking and better designed policies will contribute to the support of prosperous pastoralists' livelihoods and to their wellbeing.
WHICH ARE THE MAIN OBJECTIVES?
Main Goal: To contribute to improve the food security and nutrition, raise the income and strengthen the resilience of pastoral communities and mobile indigenous people.
Specific Objective: To strengthen Pastoralists civil society capacity to contribute to the design of policies and programmes at regional and international level.
WHICH ARE THE EXPECTED RESULTS AND HOW DO THEY WILL BE REACHED?
The project aims at:
Identifying a pro-pastoralists political agenda, which includes evidence of the value of sustainable pastoralism, sets out challenges and opportunities at local, regional and international level, and provides recommendations for policymakers and international organisations.
Strengthening networks and alliances of pastoralists CSOs in each of the 5 identified sub-regions: Northern Africa and the Near East, Western and Central Africa, Eastern and Southern Africa, Asia and Latin America.
Putting forward the pastoralist agenda in national, regional and international debates and forums through a coordinated advocacy and awareness-raising campaign.
All this will be reached through a 2-stages process. The first stage will be broadly dedicated to the consultation process – including surveys at community level and the organization of regional gatherings with representatives of pastoralists CSOs – for the joint elaboration of political recommendations. The second phase will be mainly focused on advocacy and awareness-raising activities, starting with the organization of a special session on pastoralism at the 2016 IFAD's Farmers Forum.
   » Read more about the regional consultations and meetings with pastoralists' organisations
   » Read more about the pastoralists' declaration at the Farmers' Forum
—–
[1] The estimated number of pastoralists varies between 200 and 600 million. According to the World Initiative for Sustainable Pastoralism, nomadic and transhumant pastoralists around the world accounts for 200 million people. However, if extensive agro-pastoralists are included, the number rises very sharply. http://www.iucn.org/wisp/pastoralist_portal/pastoralism/